Being able to generate more and more leads is the primary concern for any business. Your customers sustain your business financially. In 2022, you need to have rock-solid marketing strategies to even make your brand visible to people, let alone lead generation.
Just scratching the surface does not work anymore. You have to go deep inside every marketing strategy to create a mix that works the best for your brand. In this chapter, we have discussed almost every paid marketing technique out there – modern or traditional.
Are Paid Marketing Campaigns Better Than Organic Marketing?
It is not that organic marketing does not work. But it is a long game, and you have to wait a lot for any actual results. Lead generation through organic marketing can take years. But paid ad campaigns are all about grabbing instant attention and encouraging the audience to take immediate action. So if you want more leads in the short run, paid ad campaigns work the best.
Let us firstly begin with the modern paid marketing strategies
Digital Advertising
When it comes to marketing your brand, you have to figure out what is getting your company the maximum eyeballs by spending the least possible amount. And Google ads are possibly one of the best forms of advertising when it comes to paid marketing.
Pay Per Click campaigns are customized to be visible only to those who have searched for any product or service related to your business. This marketing technique has so many benefits like:
92% of the total search volume in the world is from Google. Let's assume just 1% of these searches are something relevant to your business. Even that is a lot! (Obviously, it will be a lot higher than 1%)
You only pay when someone clicks on your ad (people have an inherent tendency to avoid ads. If someone clicks on your ad, it shows a significant interest for purchase). So the ROI is automatically better.
Google ads are the least annoying. No one likes their social media scrolling or YouTube video to be interrupted by ads. But no one minds if an ad related to something they are already searching for pops up. It might even be helpful.
Paid Social Media Advertising
Do you want to reach a new group of target audience fast? People are spending an average of hours per day on different social platforms. By running hyper-targeted paid ads on the platforms where most of your target audience is active, your company's lead generation will be faster than ever.
How do you figure out running ads on which platform will give you the maximum ROI? Before you start with paid advertising, go for organic content creation on all platforms. Analyze which platform is getting the most engagement comparatively. And you have cracked it!
Facebook and Instagram Ads
Both Facebook and Instagram ads are popular and relevant in the world of marketing. You can achieve the following goals with these ad campaigns:
It will help you create an "awareness" strategy for your brand. 1.82 billion people scroll through Facebook, and 73.5 million scrolls through Instagram every single day. Even if 0.1% percent of them come across your ad, that is a lot of visibility.
Ads on these platforms can direct more people to install your apps, engage with your brand and make purchases via your online website or app.
Here are some tips for running effective ad campaigns on the platforms
Your paid ads should resemble your organic posts. Never go overboard with the paid ad visual. You might think that it is more attention-grabbing, but in reality, it is too annoyingly distracting. People will scroll past such ads.
Go for images shot in natural lighting that look real. A big brand logo in the middle of the ad never works. Instead, pick a more subtle branding element, like a signature colour your audience can recognise.
Never overwhelm your audience with too many elements on your ad graphics. Follow the 20 percent text rule for your paid ads. Don't overlay your post graphic with a lot of text. Include most of your text in the caption.
Integrate both platforms so that you can use the data collected by Facebook for advanced targeting on Instagram. From Facebook, you can get a fair idea of the demographics of your target audience, the products or services they have recently searched for, etc.
Collaborate with influencers and content creators for sponsored advertising of your brand. They will organically include your brand in their content which can get you a lot of eyeballs in a short period.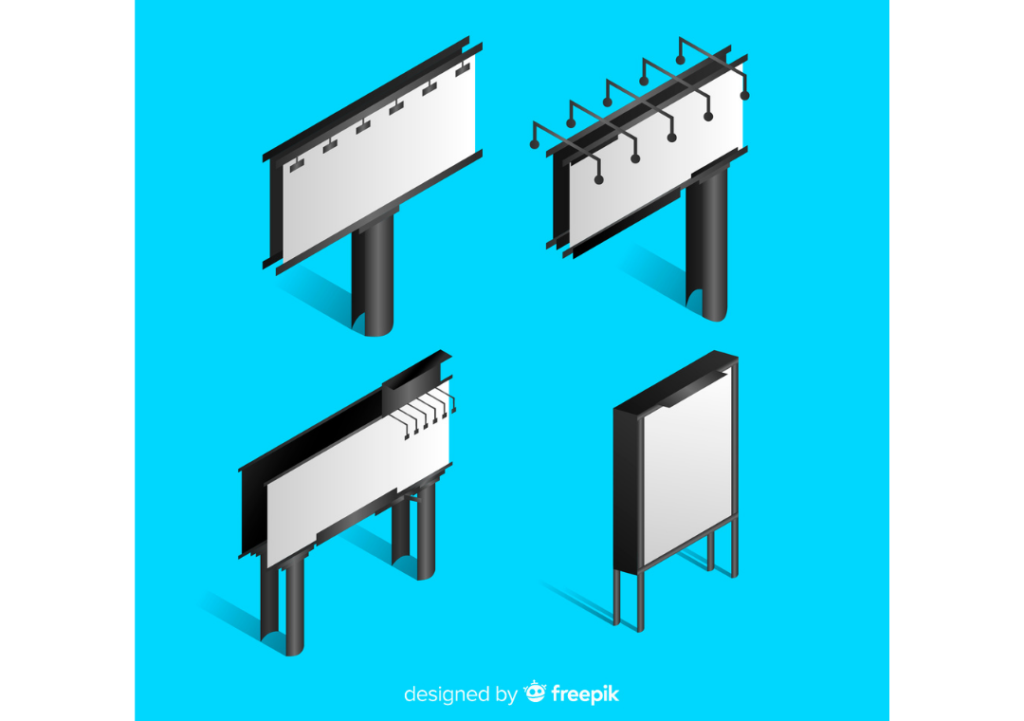 The Different Paid Ad Formats You Can Go For
Stories Ads
People are addicted to stories more than their feeds. However, people also have a short attention span. They quickly tap through stories. Keep these ads "short and crisp" so that people can easily understand the ad and make a rapid purchase decision. These ads are great for "moment marketing." like limited-time offers. The full-screen display makes the visual engaging.
Carousel Ads
In a Facebook or Instagram carousel, you can add up to 10 pictures in a single post. It can be an opportunity to use great storytelling for marketing your product or service. You can also promote your ten different products or services in a single ad, for instance, the new dress collection in a shopping app or the multiple services your app offers. You can also explain the different features of a particular offer.
Collection Ads
This ad format is almost like giving your audience a virtual tour of your digital store. People can scroll through your product or service catalog without leaving the app. In Facebook, the Ad will have a cover photo or video along with smaller images of products with details and pricing.
Video Ads
On Facebook, both short, looping video ads and 241-minute long-form video ads have their own set of audience and goals. When you have a compelling brand message to give, the longer format works better. But the shorter format is more attention-seeking. On Instagram, you get the option for 15-second IGTV video ads, but people no longer engage with this (thanks to shorter attention spans)
Ads In Explore Section
Two hundred million-plus people spend hours on the explore feed of Instagram daily. It is the hub of the latest trending content. If you can strategically place your ads on this section (according to individual preferences and interests), you can generate multiple leads.
Now, let us take a look at the traditional paid marketing techniques that are still effective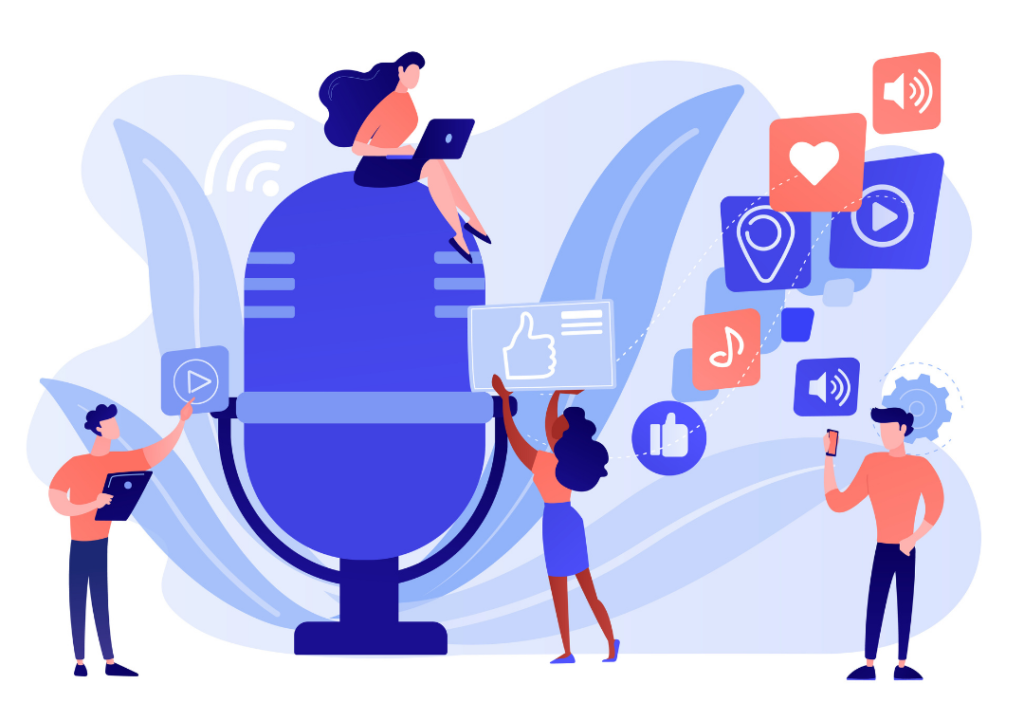 Radio Ads
Radio was never extinct! It is just more diversified. Did you know that almost 90% of the Britain population tunes in to hear the radio for over a dedicated 20 hours almost every week?
Savvy marketers use this medium as an integral strategy for building brand identity. Radio listeners will rarely tune into another channel just because an ad is being played. So you can use radio ads to communicate your brand message effectively.
This form of advertising has benefits like:
Allows market segmentation
The diversification of radio stations according to different tastes and genres of music (meant for multiple demographic groups) helps marketers target their audience according to the segmentation. For instance, if your target audience is in the age group of 17-27, radio stations that play pop music might be your best platform for advertising.
Radio offers a great platform for you to give voice to your brand. This is the only form of advertising where your audience cannot see your brand's logo or read any copy. They build a perception of your brand in their mind solely based on the tone, attitude, and messaging which makes a better impact.
Higher chances of lead generation
The peak radio listening hours are during commute time. So the person is usually either running errands like heading to the departmental or grocery store (unless they are going to their workplace). So if you target your Ad, when they are already in the purchasing mindset, the chances of lead generation are higher.
Outdoor Media
Outdoor media has made a strong comeback recently due to too much saturation in the world of digital advertising. Too many brands are trying to grab the attention of people on their phones. Outdoor advertising is a refreshing break from this for the audience.
This form of advertising has benefits like:
Outdoor ads are too hard to ignore
When a person is on their phone, they can scroll past or skip your ad. However, when you place aesthetically pleasing billboards in high traffic areas, people read the billboard and enjoy the
visual as an escape. When they pass the same billboard every day, it creates a sense of familiarity with the brand. It is an amazing brand awareness-building strategy.
The response rate to outdoor ads right now is significantly high
People are constantly consuming more and more information on their phones. They come across at least a hundred CTAs to visit company websites or "live sale" or "coupon codes" on their phones. They can hardly remember all of this. But when they know about all of this from a different medium, for instance, outdoor media, they recall it better and take action.
Your marketing budget is more effectively utilised
In online campaigns, you are paying only attention for a fraction of seconds. But in outdoor advertising, you are buying a relatively permanent space and a significant length of time for your ad to be displayed. Your brand gets better exposure which creates a stronger identity.
Outdoor advertising is customisable too
There are so many options when it comes to outdoor media, such as billboards, vehicle wraps, point of sale advertisements, transit ads, etc. You can choose the medium according to your brand personality, target audience, and marketing goal. You even have the freedom to choose the location for your ad. If your target audience is doctors, you can place your ad near hospitals. If your target audience is children, you can place your billboard in theme parks.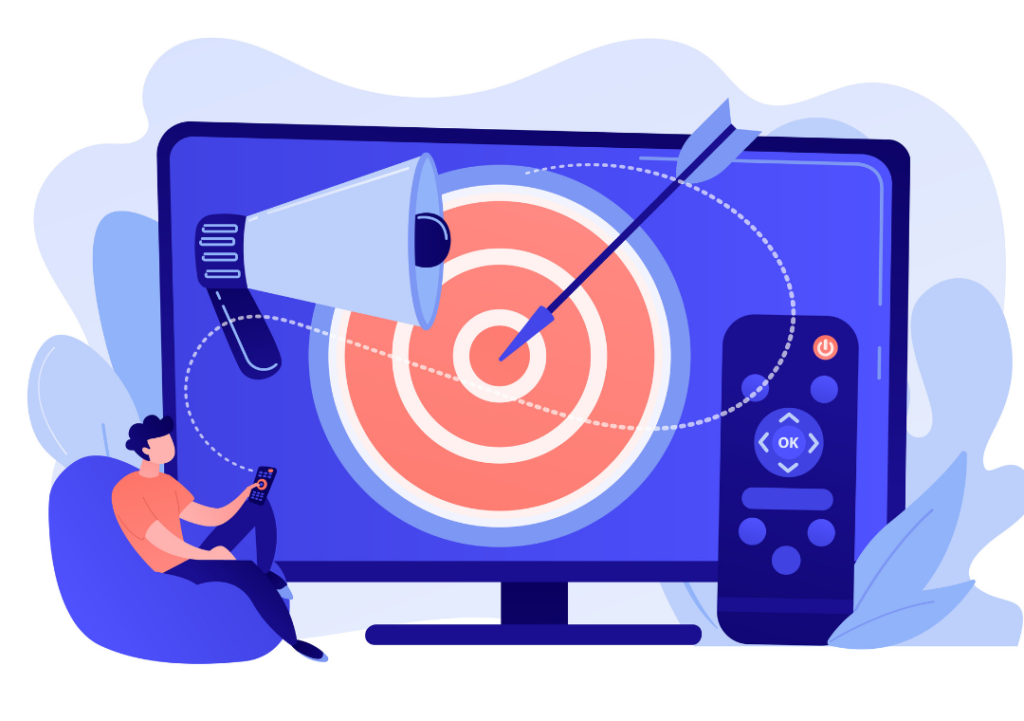 Television Advertising
99% of homes across the globe have access to broadcast channels, and you cannot miss out on this massive opportunity of creating visibility for your brand. You can target your desired audience by running your ad on particular channels during specific shows or timing. For instance, if you want to target homemakers with your advertising, you can place your ads on TV channels where the popular serials are playing.
This form of advertising has benefits like:
TV ads are not limited to text or images. You can choreograph an entire short story with movements, characters, dialogues, sound and light effects, etc. Though you can do this to an extent in video ads, they interrupt people from what they were doing initially. People like to interact more with television ads than video ads.
No fight for space or attention
Television ads are displayed on full screens. Your audience is paying undivided attention when a TV ad is playing rather than an ad at a corner of an app or a cluttered web page. People cannot install ad blockers on the TV. Most people do not skip channels during ads.
People notice the name of a brand most during a TV Ad
When a TV ad is being played, it stimulates almost all the senses of the viewers. People tend to notice and even memorize the ad, which builds strong brand awareness. Catchy taglines, memorable characters, interesting ad plots, everything together create an experience that cannot be easily ignored or forgotten.
OTT Advertising
The millennials and Gen Zs spend a lot of time-consuming content on OTT platforms. It is possible to hyper-target your audience on these streaming platforms based on real-time metrics of demographics, interests, etc. You can even customize the ads based on individual preferences. Different viewers can be watching the same show and yet get exposed to different ad messages.
The form of advertising has benefits like:
Complete control over ad reach and frequency
In television, the audience looks at the same ad repeatedly over and again. While this may initially create a strong identity for the brand, it gradually bores the audience. But in OTT advertising, you have complete control over how many times the ad will be played (so that it builds brand awareness without being monotonous).
Often sixty-second TV commercials seem like a bit of a stretch. People don't want to consume so much promotional content. But on OTT, the ads are of 15-30 seconds, and the audience is less likely to lose their attention during such a short span. Short and crisp ads convey the key messaging without exaggerating or beating around the bush that the audience likes better.
When it comes to OTT advertising, you need not put all your eggs in the same basket. There are so many upcoming OTT platforms like Hotstar, Amazon, Voot, Hulu, etc. You can diversify your advertising budget over multiple platforms.
Establish a baseline for click-through rates, site visits, impression level, etc. of your website. Keep a track of these metrics while you are running ads on OTT. You can even conduct audience
split tests by segmenting your audience into non-overlapping, random groups. Although the viewership might be smaller in OTT, the targeting is more precise which is a better utilization of budget.
This chapter contained a detailed analysis of almost every popular type of paid ad campaign. You can create a promotional mix of all these formats for your brand to hit the sweet spot for your audience. Or you can focus on 2-3 channels that provide you with the best results. In the next chapter, we will talk in detail about personal brand building.