Remember those golden days when all you had to do to top rank your brand website was flooding it with the top keywords? Gone are those days! You cannot just sprinkle SEO on your branding strategy anymore like toppings on a pizza. The system has to be built based on SEO. You Have to Level Up Your Branding Game With Seo.
People use specific terms like -UX, SEO, UI, etc. But the application of these terms in real life is more complicated and integrated than this. You cannot separate one from the other. The goal is to use all these elements together to create a brand experience for your audience that is unforgettable.
How Do You Enrich The User Experience For Your Audience So That They Are In Love With Your Brand Experience?
We have used two terms here. "Brand experience" and "user experience." Brand experience is how people feel about your brand. And "user experience" is one of the most effective tools to make the brand experience better.
So it all boils down to improving user experience. Steal these golden nugget tips for your brand website and Level Up Your Branding Game with Seo.
Make the content on your website rich, informative, and value-packed for your audience. They should find it extremely useful and relevant.
People should be able to scroll through your website so quickly that they cannot stop scrolling. Make your site very easily navigable.
The design and theme of your company's website should be attractive. People must find it appealing.
Organize your content in a way that people can easily find the information they are looking for in your content.
Everything from your content to the design should build on the authority and credibility of your business. People should be able to trust your company after scrolling through it.
Millennials Are Discovering At Least Three Brands A Day, And Yours Should Be On The List
Our generation hates waiting. They will be in a conversation with a friend about how the phone cover desperately needs a change, and without a second thought, they will start looking at the available options on the internet.
The moment they like something and the price seems pretty affordable, they hit "buy now" even though they discovered the brand 2 seconds ago. That is how prompt the sales cycle has become.
But think about this closely. Just when your target audience is hunting for something on the search engine, your brand needs to appear in front of them at that perfect moment. Next, if it takes anything more than a second longer for your site to load, they will leave (thanks to unlimited options and shorter attention spans)
Again imagine, they are somehow not able to locate the products on the page, they will leave. But how do you ensure that none of these happens? The biggest hack is inbound methodology. Let us learn more about this.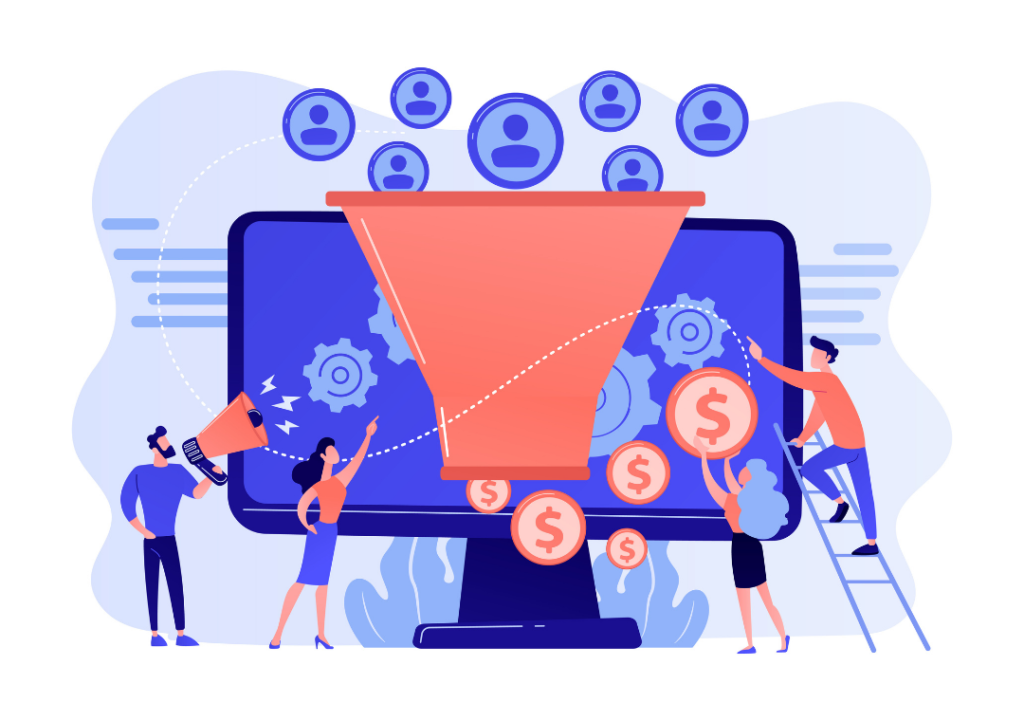 What Is An Inbound Methodology, And How Can You Use It In Your Branding Strategy?
"The best leads are those who come to your brand and not the ones you approach."
With the perfect inbound methodologies, you can attract leads from every step of their buying journey to your business. Almost 92.7% of companies have shown a massive inflow of leads after adopting this SEO tactic.
Let us first understand the four stages of this methodology:
Attract: When your target audience is surfing through Google or scrolling on social networks, they discover you with the help of the quality content you generate.
Convert: Here, you ask your website visitors to take action. It can be subscribing to your email list or following you on social media. At this stage, they have entered your sales funnel.
Close: At this stage, you pitch your actual offer. Once they buy it, the sales loop is closed. In between the convert and close stage, nurture your audience by pushing out engaging content.
Delight: Finally, after you have made the sales, you need to guide your buyers on how to best use your product or service to help them reach their goals. The greater the customer satisfaction, the more they are likely to make more purchases from your brand.
Now that you have gained a fair understanding of how the entire process works, read on applying SEO.
What is The Role Of SEO In This Entire Process?
Do you know the difference between "interruption marketing" and " inbound marketing"? The first one distracts the customers from what they are doing to pull their attention towards the brand, for example, pop-ups, video ads, outbound sales calls, etc. These tactics are annoying and usually don't work for rational customers.
The latter organically attracts and engages the audience with purposeful content when they search for that type of content. It uses value-packed and ethical methods like thought leadership, community building, blogging, content creation and marketing, SEO and PPC, etc., to generate premium quality leads that are bound to sell.
SEO can help with so many aspects of inbound marketing, such as:
Content optimization to generate better and more traffic leading to higher quantity and quality of leads.
Create more engagement by boosting the performance of social networks.
Build a connection with higher authority networks through link building so that you can get a fair share of their premium quality engagement and leads.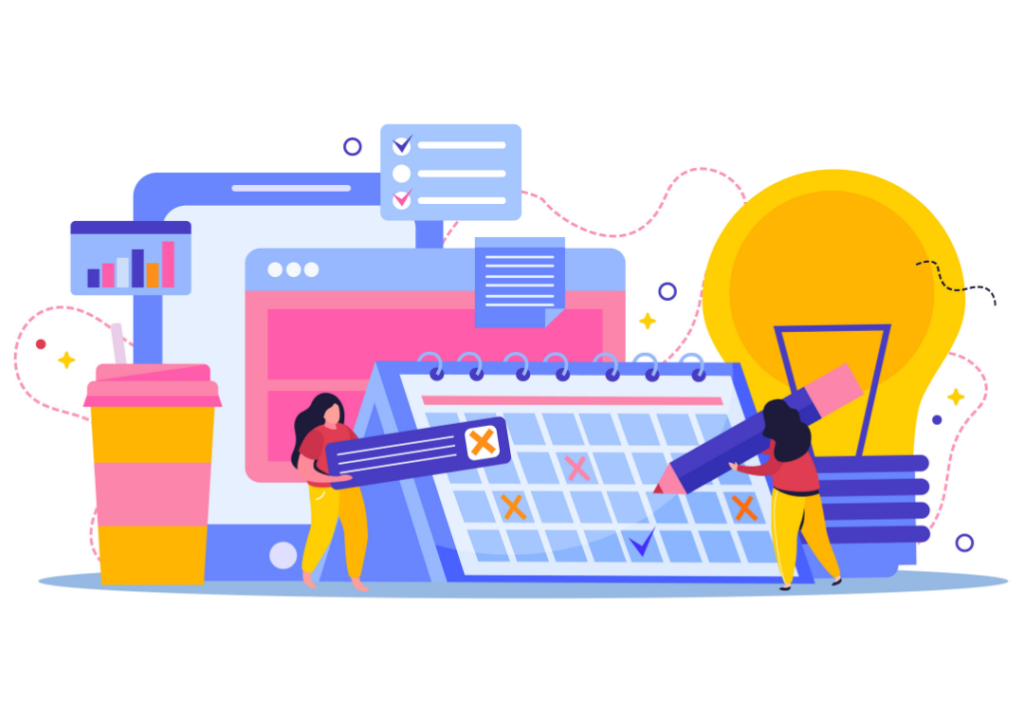 How To Curate Content To Create A High Reputation For Your Brand That Builds On A Powerful Branding Strategy:
Storytelling And SEO
Sure, research-based and data-backed internet marketing, create the backbone of a high-quality content piece. But that itself is not enough. For winning big deals and generating multiple sales for your business, you have to present all of this information in a way that is appealing and readable to the audience.
This is where storytelling comes in. If your audience only has to read data, they can refer to any blog. They visited your website because they want your perspective and viewpoint of the matter. Don't think of your brand stories as another marketing tool or sales pitch. Use them to showcase your brand's personality.
Don't make your business story all about yourself. The main character of this story should be your audience. Help your prospects achieve their goals with your content. Fit in well-researched keyword phrases naturally within the context of your brand story.
Content, Copywriting, And SEO
With whatever we have discussed, every idea will fall apart if this aspect of SEO is not paid enough attention. Content always takes center stage, and if your content is not well-written and highly optimized in the first place, you cannot build a brand on the internet in the first place.
If You Follow These Strategies And Tips, Your Content Is Bound To Be Of Excellent Quality:
Quality and perfect quantity of keywords help your content to rank higher in the search engine.
Steal this method:
Go to Uber Suggest, enter your primary keyword, and click on the "search" button to get a list of long-tail keywords.
In the left sidebar, click on the button "keyword ideas." Analyze all the keywords that are displayed to you based on the following factors:

Volume-Average monthly search volume
CPC- cost per click of a Google ad
PD-Estimated competition in paid search
SD-Estimated competition in organic search
The rule of thumb is to pick keywords with a search volume of 1000+ and SD of 40+. You can also click on the "questions" tab above the results to analyze what your audience is primarily asking.
Curate The Perfect Headline
If your content headline does not grab your audience's attention, your juicy content is a waste.
Find out click-worthy headlines easily with these tools:
HubSpot Blog Topic Generator
Blog Title Generator by Impact
Blog Title Generator by SEOPresser
Content Idea Generator by Portent
Optimize Tags
Insert your keywords naturally in these tags:
Now that you know all about creating that perfect piece of content that ranks high on the search engine, it's time to learn how to make your website Google-friendly.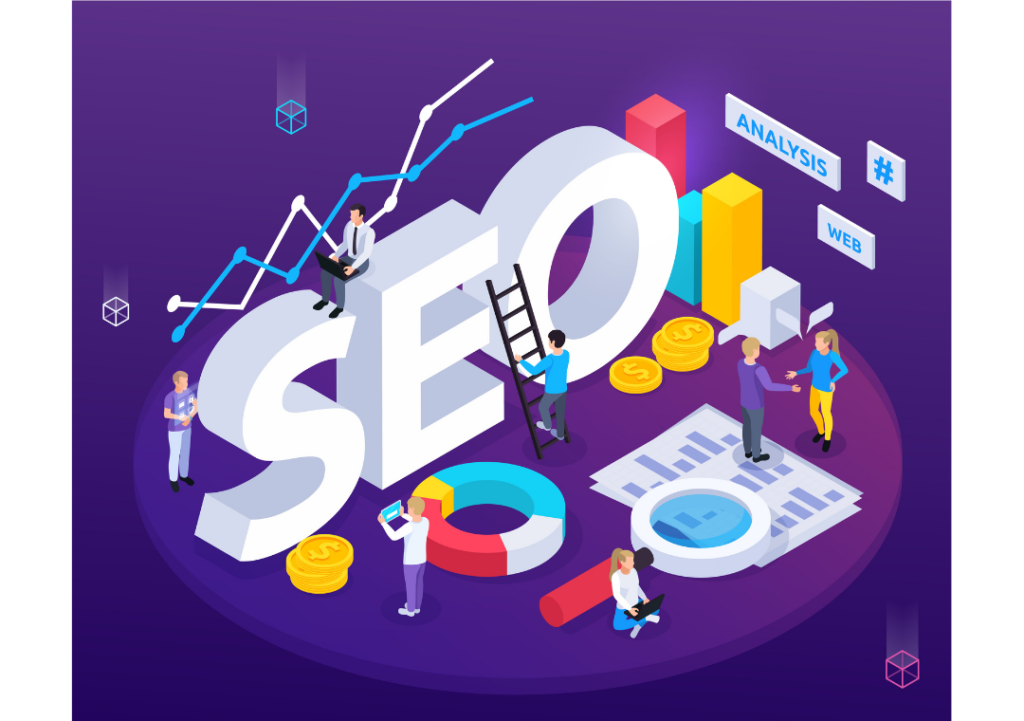 Three Actionable Content And Design Strategies For Your Website To Rank Higher On The Search Engine
There is no standard formula for this, but you can still keep these tips in mind for the probability of a better ranking:
Bombard With Value Initially
If you are constantly throwing ads and sales pitches at your website visitors, it's a major turn-off for both your audience and Google. So, first of all, make sure your content adds value to your user. And only then, pitch your offer.
Make Sure Your Images Don't Have Embedded Keywords
Search engines cannot read your images. So if you include your most important keywords or content in your pictures, the search engine automatically interprets your content to be of lower quality: place keyword-rich and higher-value content only in the form of text for better ranking.
Make Use Of Sitemaps
This one is important if you are planning to launch a new website for your brand. Sitemaps will help search engines analyze how your site is structured and how the content flows. Your audience will also be able to navigate through the pages better.
How To Incorporate SEO Into Your Brand's Social Media As Your Branding Strategy?
If you think people are on social media only to follow celebs and their friends, you should check out the following brands like Zomato, Netflix, etc. You have to start considering social media as one of the valuable SEO strategies for branding. You can follow these tips:
Choose The Right Platform
Survey, experiment, and figure out the platform where your target audience is most active. If you create a profile on platforms that don't engage, you set yourself up for failure.
Create A Purposeful Social Media Presence
Build your brand's social media with content that wins the trust of people. People should find your branded content relatable and worthy. Position yourself as a thought leader.
Optimize Your Posts And Campaigns
Optimize your social media bio, and profile, both organic and paid content using relevant hashtags. It will increase your profile's chances of discovering potential leads, and engagement rates and website traffic will also go up.
Network = Net Worth
Collaborate with influencers and other brands that fit your brand's niche. Tag them in your posts and stories so that they return the engagement that will help their massive follower base discover your profile.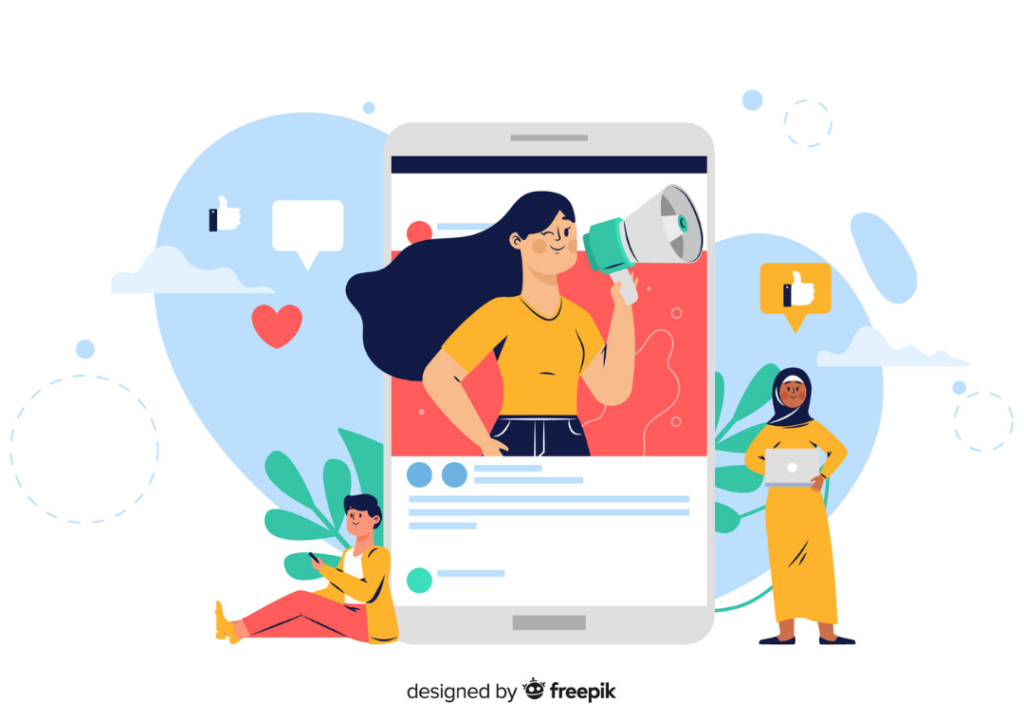 Eight Creative Ways In Which You Can Combine Social Media And Press Releases To Create Buzz Around Your Brand
Press releases are no more just about traditional media coverage. Millennials' ever-increasing social media consumption has made it easier to score some positive press for your brand.
Here are nine actionable strategies that you can use for your business:
Guest Blogging
If your brand can offer high-quality guest blogs with the perfect pitch and fresh, value-adding content, the industry exposure can be massive (if these blogs are published on well-known websites). You can tap into a whole new range of potential leads altogether. The credibility you gain from the backlinks on these websites is unbelievable.
LinkedIn Posting By Brand Employees
It is one of those rarest strategies that can be a goldmine if done right. If you are a B2B company, nothing can spread the word about your new services, products, or milestones than well-written LinkedIn posts. Ask the people in the leadership positions of your brand and the C-level employees to share meaningful content, engage, and interact on this platform representing the brand. It adds a personal touch which people are more likely to respond to than a post from a brand.
Influencer Marketing
Millennials and Gen Zs are going crazy over influencers, content creators, etc. Nothing will convince a person to buy a product or service more than their favorite creator or celebrity pitching it to them. You can approach trending brands, influencers, etc., in your niche (micro-influencers will have fewer followers, but massive engagement generates the best results) to promote your brand in exchange for paid sponsorships, freebies, etc.
Launch An Ambassador Program
The Ambassador program is the hyped-up version of influencer marketing. Ask more and more people who are in love with your brand to promote your products and services. In return, you can offer them discount codes, free offers, commission fees, and other perks. People often scroll on social sites like Instagram, Pinterest, etc., to see what people are talking about your brand. Positive reviews by brand ambassadors lead to higher sales.
Tweet Frequently And Engage With Your Brand Followers, Publishers, And Journalists
Stop cold pitching to journalists! Add value. Share their articles on Twitter by tagging them. You can even help them out in their tweets when they are asking for sources or information. Try to maintain regular conversations and engagement to build a relationship rather than purely promotional pitches.
Have A Reputation Management Strategy Ready
People often call them out on adverse incidents or flood the platform with negative comments for even the most popular and loved brands. In such situations, it is crucial that your brand holds itself accountable, acknowledges the blunder, and gives a well-curated, positive response.
Create A Trend Engaging Hashtags
Whether your brand wants to support a good cause or highlight a recent achievement such as a hit product launch, a hashtag trend conveys the message perfectly. Relevant hashtags can help your brand followers so that they feel a sense of community or be a part of your marketing strategies. So you cannot miss out on this strategy.
Build Genuine Relationships With People
If your customers post any queries, complaints, or comments online, reply to them as soon as possible. They should feel heard. If any person positively speaks about or engages with your brand, appreciate them and create buzz around that comment. Encourage people to interact with your brand by tweeting interesting questions or catchy Instagram polls.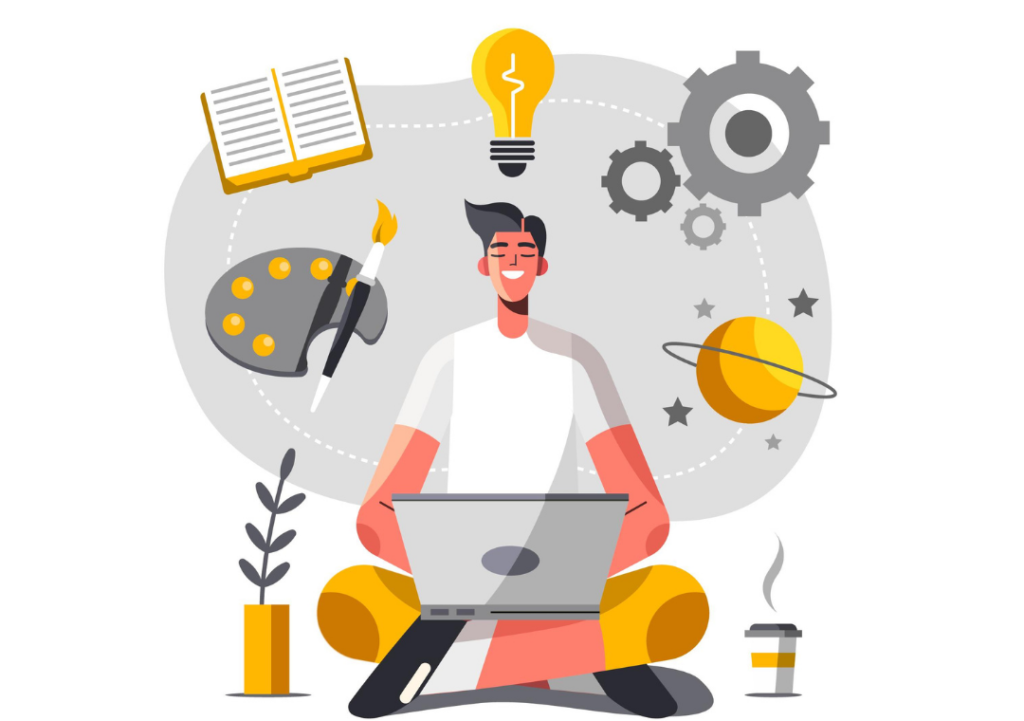 Here Are Some Bonus Tips And Suggestions For Your PR Strategy:
Research your target audience in depth. The age group, sex ratio, and other demographics will give you hints about the kind of PR strategies that will work for your target audience and those that won't. For instance, influencer marketing will generate maximum results if your target audience is in the age group of 17-26
Be an expert at targeting. Targeting the right people can bring a massive change in the results of your PR efforts. Research all the targeting options before concluding.
Cross-promote to gain credibility… Improve your overall branding and reach by cross-promoting your PR efforts with other trending brands or PR partners in your niche. Follow the three basic rules of cost, control, and credibility.
In this chapter, we have explained the fundamental concepts and in-depth, actionable strategies to brand your firm through SEO, press releases, and social media. In the next chapter, we will give out all the marketing strategies to help you generate leads for your business.
Disclaimer: Digitalz Pro Media & Technologies (P) Ltd. is a 360 Degree Marketing & Branding Company in Delhi NCR. If you want to take your brand to the next level, book your consultation now.
Related Posts