The only way to consistently grow in B2B is to be better than very good.

Seth Godin
Businesses that cater to other companies can increase their brand recognition with internet marketing assistance if they keep an open line of contact with their clientele. By informing prospective customers about your business and the products and services it provides through the appropriate B2B digital marketing approach, you may be able to boost sales.
Most Common Digital Marketing Strategies for B2B Businesses
The expansion of the Internet has completely altered the way in which companies communicate with one another. In today's world, every successful entrepreneur relies on digital media in some capacity or another to keep themselves informed about emerging industries and business prospects. The following is a list of some efficient digital marketing channels that will allow you to reach your target population.
B2B Web Development
When it comes to making a B2B purchase, websites are crucial. Websites aimed at the business-to-business market do more than inform visitors about the goods and services on offer; they also boost the company's standing by providing valuable resources like contact details, an introduction to the staff, customer reviews, and more. Because of this, a website's ability to persuade customers to buy might depend much on its design and content.
B2B Social Media Marketing
With the right social media marketing plan in place, you can increase your brand's visibility within your desired demographic and foster a thriving online community for your business. Use social media to spread the word about your company's wares and any discounts, special deals, or other incentives you're offering to boost sales. Most popular social media sites now offer in-depth analytical resources that can be used to refine a brand's promotional strategy. Improving your B2B social media strategy is as easy as assessing your social media findings and making appropriate adjustments.
B2B Email Marketing
A business-to-business (B2B) email marketing campaign can be particularly effective because of the ease with which messages can be personalized to each recipient. Response rates can be boosted by tailoring communications to each recipient depending on their buyer persona. Email's two-way nature allows you to interact with customers directly and build rapport without ever feeling intrusive. Marketers praise this digital marketing solution's low cost and high efficiency for contacting B2B leads.
B2B Search Engine Optimization
Your B2B company can benefit from SEO by increasing its visibility in search engine results pages (SERPs) of prospective customers since an increasing proportion of corporate clients now begin purchasing with a generic search. According to studies, users form a more favorable opinion of your company if they encounter your website on the first page of search engine results. To attract potential customers who are actively looking for the goods or services you offer, search engine optimization (SEO) is a crucial tool.
B2B Pay Per Click Advertising
PPC advertising, also known as pay-per-click advertising, is an additional component of a successful digital marketing campaign for business to business. PPC enables you to post advertisements next to search results, and you will only be charged for those advertisements when a user clicks on one of them. Through the use of pay-per-click (PPC) advertisements, you will be able to restrict your focus on potential customers even further by targeting specific individuals across a variety of digital channels based on a wide range of targeting characteristics.
Advantages Of Online Advertising For Business-To-Business Companies
Any firm that wants to increase its brand KPIs and sales would benefit tremendously from implementing a B2B digital marketing plan. You are now in a better position than ever before, courtesy of breakthroughs in digital technologies and platform advancements, to make direct contact with the members of your business audience and successfully generate leads. For this reason, it is necessary to have an effective digital marketing plan in order to strengthen your visibility on the web. When a business that caters to other businesses implements a digital marketing strategy that is effective, the company will see the following results:
Leads Must Be Attracted And Converted.
With 98% of businesses now conducting supplier searches online, it's no surprise that the Internet is the preferred channel for solution discovery. You need a solid digital marketing approach to reach your target corporate audience to facilitate discovery. Great Digital Marketing Strategies for B2B Businesses handle everything from generating leads to following up with them to ultimately closing the deal and making a sale.
Create More Of A Buzz Around Your Brand
Building a name for a product or service begins long before a potential customer even considers making a purchase. It's the first impression that consumers have of a given brand. A company's chances of being picked above the competition improve as brand recognition grows. Putting into action a B2B digital marketing plan is an efficient means of getting your brand's message out to your target audience in today's world when corporate consumers rely more on digital than conventional mediums.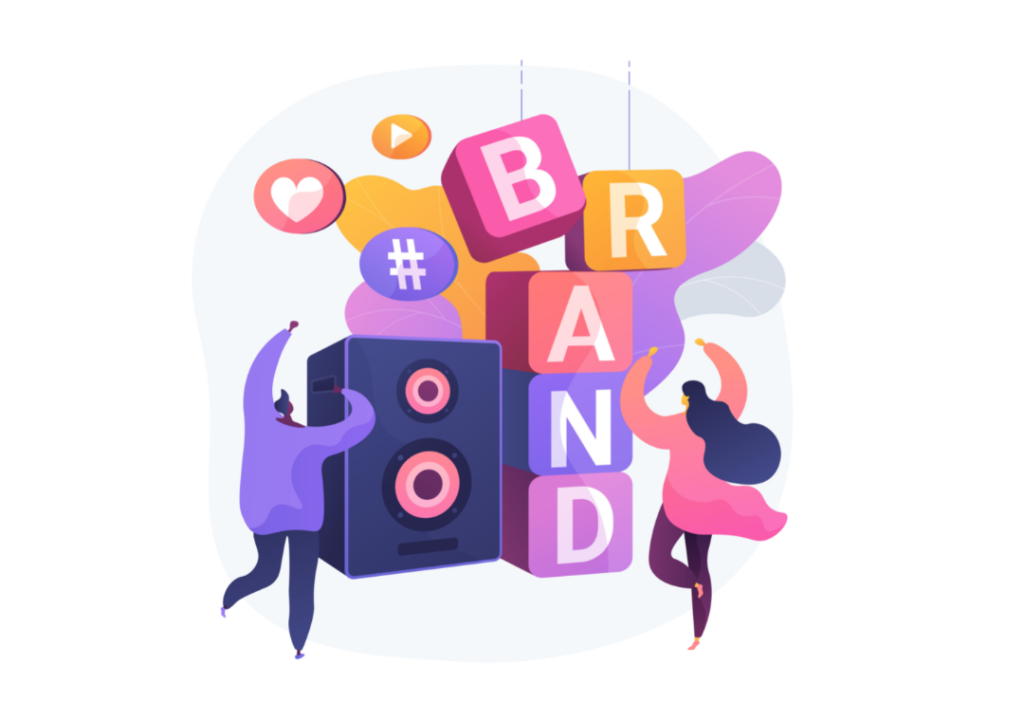 Improve Customer Devotion And Perception Of The Brand
Business-to-business (B2B) marketers can strengthen their relationships with prospective clients and keep them, customers, by using an effective digital marketing strategy. Now that they have more ways to reach their audience, marketers may incorporate customer retention strategies into their overall plan to ensure their audience remains happy and loyal. Suppliers and firms that deal with other businesses can now successfully increase brand loyalty and reputation by utilizing different channels, such as social networks, websites, blogs, and emails.
Follow And Record Results
Marketers who focus on business-to-business interactions can benefit from the analytical features of digital marketing platforms. Then, they may set marketing goals that are both achievable and quantifiable thanks to this information. Insightful data from B2B digital marketing initiatives allows organizations to optimize their digital marketing strategies in real-time.
Conclusion
The world of digital technology advances at a rate that is almost impossible to keep up with. Therefore, if you are in a competitive field that involves business-to-business sales, you may want to consider utilizing the digital marketing tactics that were discussed previously. By routinely analyzing and improving your processes, you may increase the possibility that your digital marketing activities will result in a positive return on investment.