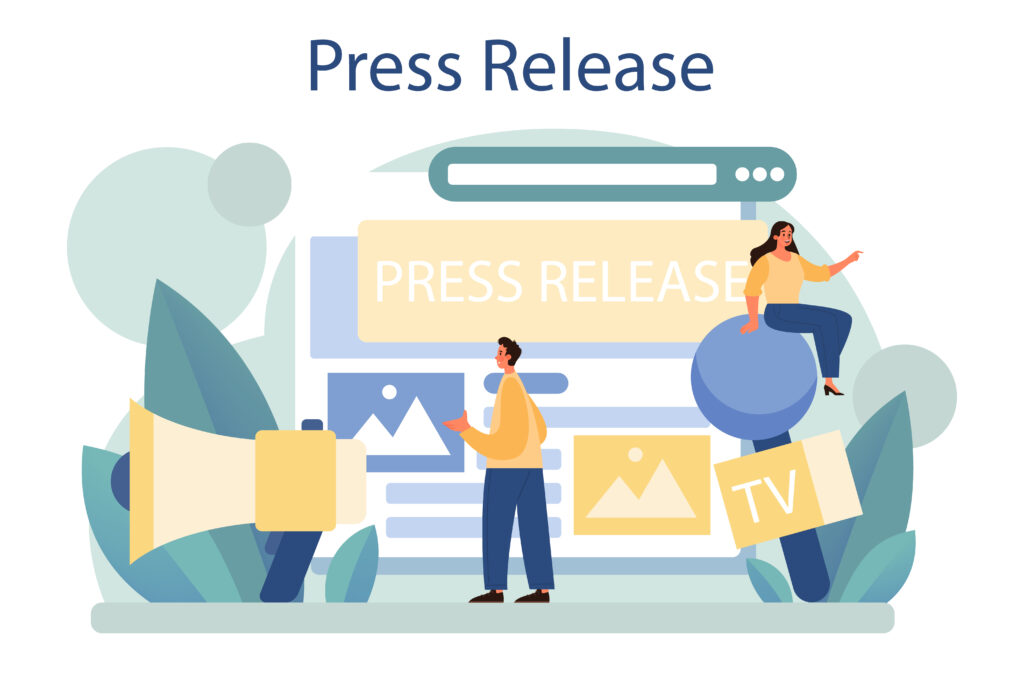 Online Press Release Services at Digitalz Pro
Drive Sales and Build New Connections through Digital PR Activities
Get featured on Daily Hunt @ Rs 3000
Get featured on 100 English News Journals @ Rs 49999
Experienced and highly skilled PR in-house marketing team
Get Product Press Release Services
Dedicated to boosting brand visibility
Associated with multiple news journals to market brand events
Expert in-house team with integrated PR strategy
Have Any Query Feel Free Contact
Why should you implement online press release strategies and activities?
Online Press Release activities come with the added benefits of SEO website ranking as well. Through consistent Digital branding activities, you can also find that your brand's presence is enhanced.
Helps with link-building activities
Digital PR is a link-building technique where niche publications and national and international press link to your site. If there is an excellent story emerging through your brand, pitching the news with valuable content will get your foot in the door.
Helps with conducting remarketing efforts
If your brand has created information valuable to your target audience, you will receive relevant traffic. If your content is interactive, such as a study or report on statistics relevant to your industry, it is worth being covered. Click-through traffic from other sites can increase for your brand's website. This may result in generating a long-lasting bond as you work towards remarketing those who landed on your website.
Helps with driving brand awareness
As you publish press releases like product launch press release for your brand consistently through strategic marketing efforts, the results show. Over time, your brand receives awareness and eventually engagement. The content we'll help create for your brand will be not only link-worthy and news-worthy but also share-worthy.
Helps with ranking your website on online search results
As we work towards publishing about your brand on press releases, you stand to receive website traffic. Our digital marketing firm is associated with renowned publications to ensure that you get the full benefit. We are connected with hundred English News Journals and the Daily Hunt. Therefore, publishing on high authority websites and getting backlinks to your website will push rankings higher up on search result pages.
Our ONLINE PRESS RELEASE SERVICES for different types of industries and why it is needed
At Digitalz Pro, we cater to various industries, from small businesses to startups, architects, consultants, and other business owners. 
Our reach is vast and results massive. Your business cannot afford to sustain stagnancy. Therefore, it needs to experience consistent growth and enjoy customer loyalty. One of the most effective ways to enhance brand credibility and drive more sales is through efficient digital PR activities.
That is why Digitalz Pro has an in-house team dedicated to making your brand shine among the masses. Not only will you receive incoming audience traffic, but you also get to expose your brand to a broad user base that was untapped before.
Why Digitalz Pro Media & Technologies
We at Digitalz Pro Media & Technologies (P) Ltd., are an experienced and enthusiastic bunch of experts. We have profound digital marketing knowledge and experience along with online workplace automation tools. 
Our team has helped several offline businesses take flight into the digital ecosystem and have succeeded through our efforts.
Our vision is to advance Indian businesses with the help of Digital Marketing and make an impression on the world stage. Unlike offline marketing, there is not much to fall back on when it comes to quantifying results.
Therefore, through the Press Release, SEO & online marketing activities we render, your business will take off and skyrocket around the globe faster than imagined.
How we work to deliver PR success results
We have a team of dedicated professionals who will sit with you for a cup of coffee and a pleasant discussion.   Once you spill the beans about your brand's goals and the road you've travelled so far, we'll take the next step. Our briefing team will assign your story to the content writing team. Our writers are well-versed with the writing guidelines specified by each press release firm, magazine and web journal from TOI, Navbharat Times, Business Standard and more.
We are associated with popular news journals including Daily hunt and 100 other english news journals. Your personal branding story,magnanimous achievements, and where you are headed for the future will be shared with respective publications.
We will create page-ready and share-worthy stories for your brand and deliver them through distinct marketing channels. Upon receiving the approval based on the guidelines followed, we will see you at the top, where successful entrepreneurs have made it big!
Duis aute irure dolor in reprehenderit in voluptate velit esse cillum.
What is digital or online PR?
Digital PR is a part of adigital marketing strategy. It is used by businesses to improve their brand's online presence and use press releases for events. Digital PR teams are connected with journalists, digital influencers, and bloggers to share events and updates about your brand.
Why do we need digital PR?
Digital PR work is practical for multiple reasons. It helps to boost brand awareness and gain a more extensive reach towards your target audience. Our team is more than happy to explain the PR needs for your business. Feel free to call us on +916398464220 or email us [email protected] to get in touch with you.
How important is PR to my business?
Competitors have reached a point where customers are well aware of their brand and its uniqueness. In a competitive market, it becomes essential to get a step ahead. However, digital PR activities can get you several steps forward as your business is showcased in multiple renowned press release journals and magazines.
Why hire a professional PR?
Professional PR experts consistently network with popular and brand-worthy news journals and magazines. They can get you into the limelight to get noticed and help your brand drive more website traffic and eventually convert customers. A professional PR can help enhance your brand's credibility and boost business goals while you get to focus on business growth.
What is the difference between traditional and digital PR?
Traditional PR was built to serve large corporates, thereby neglecting smaller businesses and startups. This conventional form of marketing a brand proves to be highly expensive and is limited to those with deeper pockets. While traditional PR works with the press, radio, TV and events,digital PR works with online publications, social media, blogs, podcasts, and other events. Traditional PR can help with brand sustenance, reputation maintenance, and crisis management. On the other hand, digital PR serves to build credibility, mark an online footprint, and support organic marketing efforts.