"Branding is what people say about you when you're not in the room."
Do You Own A Business Or A Brand?
It depends on the way you see it! Imagine you are the customer! Or, more accurately, the way your customers perceive it.
Do you walk into just any shop that sells bags or prefer a luxury shopping experience at Gucci? Trust us; it is more about the name "Gucci" and less about the quality difference (which is usually not much). Isn't the name "Starbucks" more important to you than the coffee itself?
What Is Branding?
We all can agree on the fact that there is too much clutter in the market right now. Correct? Branding is what helps your business breakthrough this crowd and establish an identity for itself but why is branding important?
Why are people so hyped about Rolex watches? It is nothing but branding. Businesses are successfully creating a buzz around their product and services with psychological marketing strategies.
Suppose you have launched your food delivery app. Why will your target audience order from your service and not the other ten great apps?
Think about it! Your business has to establish a brand identity that is so distinct that it can quickly eliminate other competitors. How is that possible? Read on.
Start Focussing On Your Branding Strategies
It's 2021, and people are obsessed with brands. Whether the quality factor or Insta stories, a big brand name is a must for most people. People don't buy just products anymore. They buy experiences and emotions.
If you think Nike sells shoes, you know nothing about branding! What they sell is sportsmanship, freedom, and a winning attitude. What a revelation, right?
"Branding is not about giving more value to your customers…
It is how you market the value you already offer."
1. Build A Story Around Your Brand
Suppose you sell a marketing course. Don't just tell your target audience why they should buy it. Tell people what made you create this course. What are your values? What is your mission?
Maybe, you couldn't afford the super expensive courses in the market as a student. So you have created this course that provides more value at an affordable price. Now that's a great brand story.
2. Give Your Brand A Personality
What should people think about your brand? Should they see it as something funky and cool? Or something more authoritative and serious?
Brainstorm the color palette, theme, logo, font style marketing strategies, website design, content, and every other single detail accordingly.
For instance, Spotify brands itself as an entertainment platform for the youth. It has a creative and trendy theme.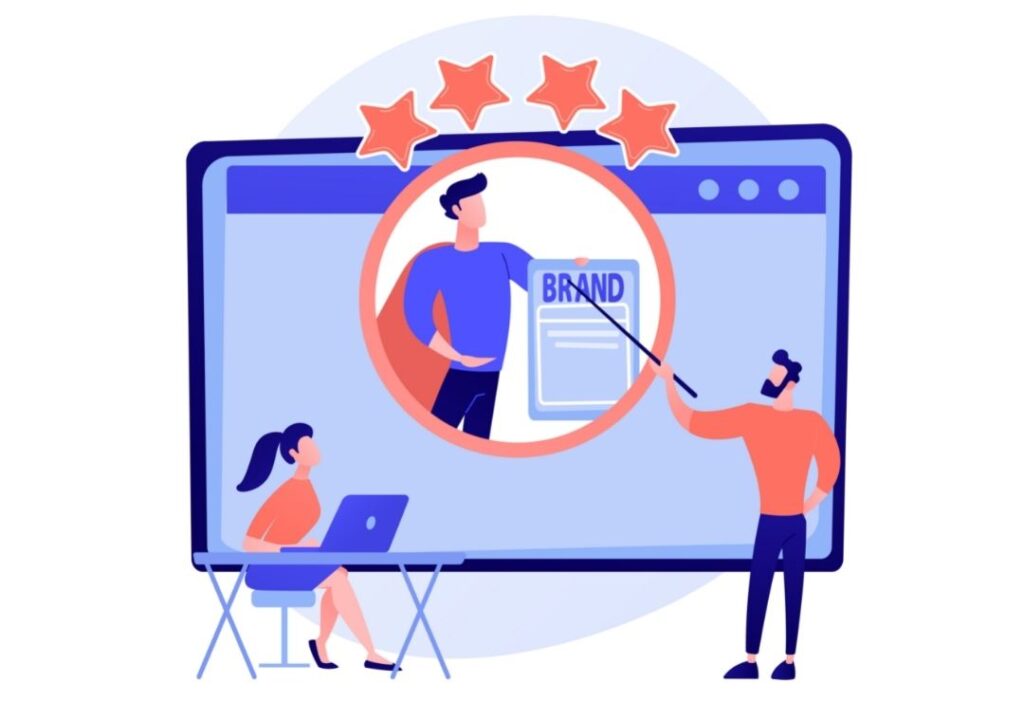 3. Get Your Brand Positioning Right
Levi's charges higher for their jeans than H&M. Why do you think so? No, the fit or quality isn't better! Levi's has positioned itself as a premium brand in the market for jeans. H&M is better known for offering quality clothing at a "reasonable price".
You have to figure out the strategy that fits your brand. Decide if the "luxury" image suits your products and services better or the "affordable" tag.
4. Enrich The Customer Experience
Brand experience matters right now more than ever. Make your customers feel good and personal about your brand. For instance, you run a local cafe. If the menu is the only thing you improvise on, you won't see a crowd gathering at your cafeteria every other day.
How about some live music and aesthetic lighting to create a more inviting vibe? It is what will differentiate your brand from your competitors.
The Blue Ocean Strategy Of Branding
The book "Blue Ocean Strategy" explained this strategy for the first time. What is this strategy exactly? It is about getting out of the red ocean of competitors and creating a blue ocean for your brand where there is no competition.
Sounds intriguing? This strategy tells how your brand can find that unique space.
Here is a glimpse of the process:
Elements Or Tools Used In Branding
Even something as complex as branding becomes 2x easier when you know the tools and elements you should use. We are about to give away the most resourceful list you will ever find.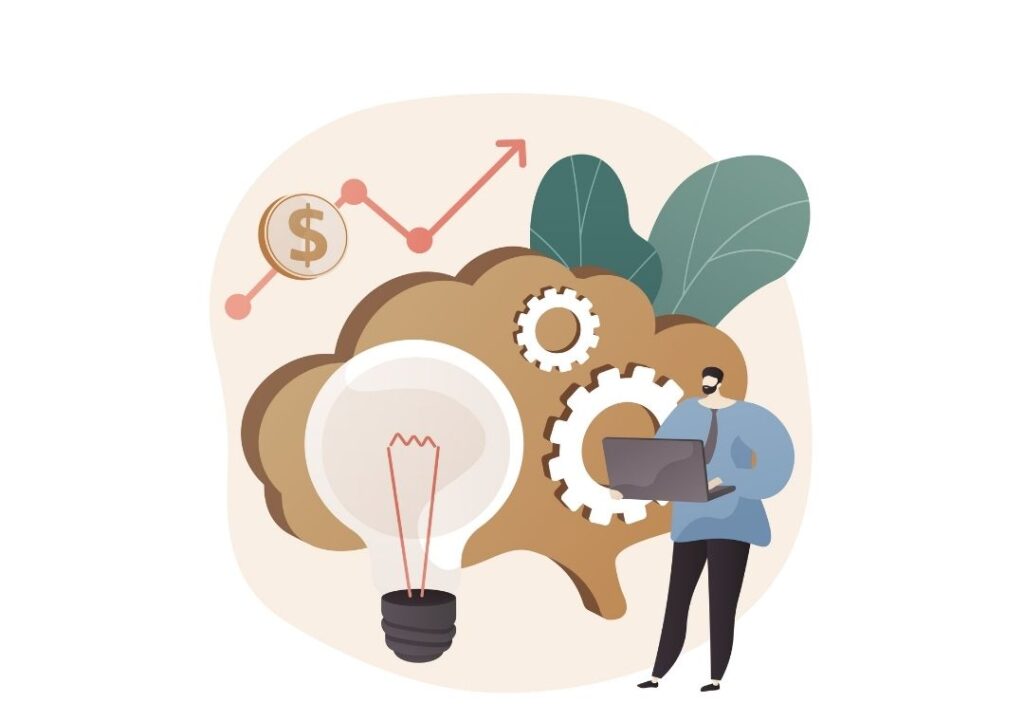 People are highly visual. A fuchsia pink website theme with bright yellow, stylish font will make people perceive your brand as cool and millennial. A greyish tone will create a more professional brand image.
For instance, Google has a very colorful and creative visual branding. They use multi-colored shades and graphics for their icons, color palettes, and design guidelines.
"Just like interviews and dates, your brand's first impression makes a difference."
Style your logo, brand palette, website design, interiors of your store (if a physical business), etc., in a way that creates the right image of your brand in the mind of your potential customers.
Piktochart is a great tool to sort out your brand visuals. You can create professional graphics, images, and artwork on it.
2. Brand Style Guide: Frontify
Every social media campaign, blog, or any other piece of content that revolves around your brand needs to follow a similar style guide. It should be so unique and uniform that anyone can identify and relate your promotional content to your brand at just one glance.
" Your brand's fashion statement is as important as any red carpet celebrity's, if not more."
For instance, Coca-Cola always sticks to a particular color positioning, typography, signature bottle graphics, packaging, etc., that reflects the "sharing happiness" value of the brand in a playful style.
You can use Frontify to create a brand style guide from templates to creatives.
3. Brand Voice Guide: Quordoba
Every brand sticks to a particular tone. Why is it so? It is so that people don't get confused between two brands.
A consistent brand voice cuts through the noise and helps the brand communicate directly with its target audience. It is an essential element of any brand's online presence.
"The voice you create for your brand impacts the way people engage with your brand."
Your brand has to develop a voice that is appropriate to its identity and messaging. It could be something as fun and quirky as Zomato. Or something as confident and aggressive as Harley-Davidson or anything in between.
Quordoba is an intelligent content tool. It uses advanced AI to ensure that every branded content piece, landing page, or email campaign fits right into your brand voice guideline.
4. Branding For Social Media Presence: Lightroom And Instagram Branded Content
In today's consumerist world, brands are constantly pushing themselves on the screens of people. The first thing that people probably see in the morning is an ad on their phone.
It is getting more challenging by the day for a brand to establish a successful digital identity. You need the best tools and resources out there to create a social media feed that stands out from the rest.
"We're living at a time when attention and eyeballs are the new currency."
For instance, Starbucks enjoys a 17.8 million following with a profile feed of catchy and attractive pictures of bright color popping drinks. The aesthetic is so vibrant and fun!
Lightroom is a professional photo-editing tool with user-friendly features. Here you can edit the pictures that go up on your brand feed to align with its visual branding strategy.
Instagram's Branded Content tools are yet another innovative tool for building brand awareness through collaborations.
Benefits Of Branding
"Branding" is not some over-hyped term that is casually used for pointless reasons. Marketing experts around the world emphasize so much on branding. Why do you think so?
1. Branding Connects People Emotionally To Your Brand
Do you know what triggers anyone to buy from a brand more than the product or service features? It is the emotion they associate with the brand.
For instance, Dove's body positivity campaigns are a big reason women love purchasing from this brand. The brand made its target audience feel good about themselves and empowered through its branding strategy.
If you are a mattress-selling brand, sell sleep and comfort and not the soft cushion. If you are a skincare brand, sell self-care and not the hyaluronic acid in it. If you sell planners, sell a more productive and organized life and not pages. Do you get the point?
2. Branding Helps Your Potential Customers To Trust Your Products And Services
For instance, you are a brand that sells healthcare and immunity booster drinks. Will people ever buy from your brand if they don't trust it enough?
The critical purpose of branding is to establish a relationship of trust between a brand and its customers. Today's brands are so competitive, and making a single choice is tough for people.
You have to curate such a brand reputation and image that your customers can blindly purchase it without any second thought. Will people ever doubt the quality of Zara's dresses or Nike's shoes? This is the power of branding.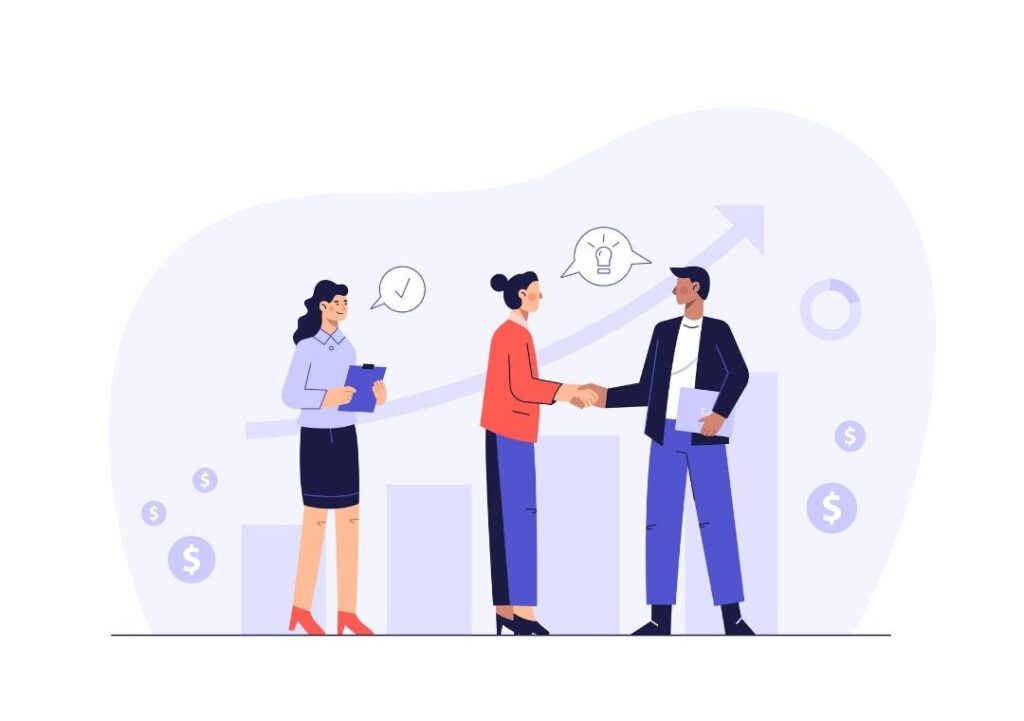 3. Good Branding Gives Your Customers A More Customized Experience
What is so special about streaming platforms like Spotify or Netflix? They have an advanced UX design that recommends people's songs and shows customized according to their individual preferences.
The whole experience is so personalized that people won't feel like switching to other apps in the same niche. Starbucks has a "name call out" policy for this exact reason.
A solid branding strategy will help your brand integrate that customized touch into its offerings. Your customers will automatically feel more valued. It is bound to create a positive impact on your sales.
Let us go back to the example of a cafe owner. Your cafe can host a karaoke night every Saturday where your guests can dedicate songs as per their choice.
4. Branding Eliminates Competition
There are thousands of other french fry and burger selling shops. Yet people can't stop obsessing over Mc Donalds. Is it really about the taste? No! Mc Donald has created such a brand value and perception over the years that cause this psychological impact.
You have to focus on creating a similar brand value. Make your customers feel like you are the only brand in your market niche worth their bucks.
Your cafe can introduce a new dish in the menu that most cafeterias don't serve or make the decor so Instagram-worthy that it compels people to visit it rather than the other cafes.
People often confuse branding with marketing and sales. Do you know the difference? We will give you fascinating insights on this in our following chapters. We hope you will keep reading.
Disclaimer: Digitalz Pro Media & Technologies (P) Ltd. is a 360 Degree Marketing & Branding Company in Delhi NCR. If you want to take your brand to the next level, book your consultation now.

Related Blogs