What Is A Business Profile?
Imagine your business to be a person. Your business isn't just what it sells. Like a person, it has
a history or a background. What vision did you have in your mind before you gave birth to your
business? What values drive your business? You must tell the world about this backstory, and it
should be compelling enough. Why do you sell what you sell? All of this forms a business
profile.
Why Is It Crucial For Your Business To Have A Profile?
You might think that having a profile for your business isn't a big deal, and you can skip it. But you will be missing out on so many competitive benefits. Massive brands like Starbucks and Nike have not created a business profile for no good reason.
Having a powerful backstory will connect people emotionally with your business. People will be able to relate to your company only if you go beyond just a simple, dry "about us" page and tell them your actual purpose behind serving them.
You can enjoy so many benefits like:
A Company Profile Will Differentiate Your Business.
A great company profile can turn out to be a strong USP for your business. Your founding story is unique to your business, and no other company can replicate it.
Your brand's values, mission, and vision cannot be the same as that of any other business. You can create a customized business positioning strategy that is applicable only for your brand with the help of a business profile.
It Helps You Build A Reputation For Your Company.
A great brand image will help you gain great business. Your brand's journey of starting as a failed startup and growing into a million-dollar giant enterprise or your company's mission to educate the under-privileged, anything can create a strong business profile.
Who are you (as a business), and where did you originate is a story people would like to hear. For instance, if you are a business that produces plant-based meat, your business profile could be that you are a brand that loves and cares for animals and are against the inhumane treatment of animals. Many people will buy from you simply because they want to be associated with this novel cause.
You Can Sell Your Offer At A Price Higher Than The Standard With Reasoning.
If you have a particular reason behind why you charge so high for your product or service, you can use your business profile to let people know about the logic behind it. Is it because you use only environmentally sustainable raw materials, or do you ethically source these materials? Once people understand the reason behind your premium pricing, most of them won't hesitate to pay the bucks.
For instance, Starbucks tells through its business profile that it uses rich, premium quality ingredients in its coffee. So even though McCafe or Costa Coffee might taste as good as Starbucks coffee, people will be ready to pay a higher price for Starbucks coffee.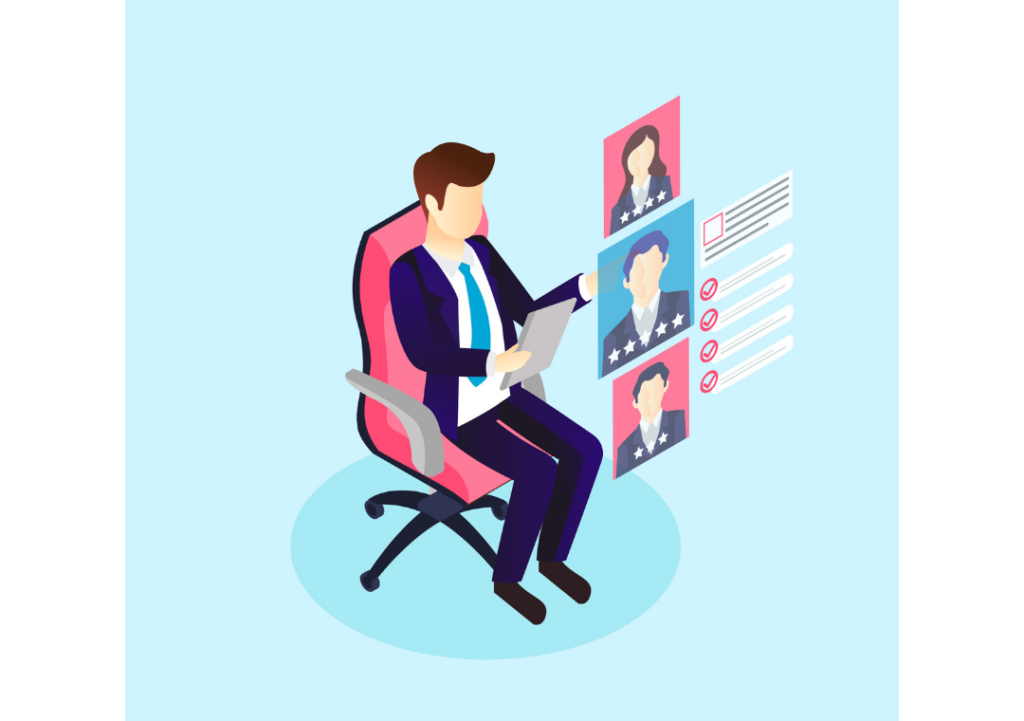 Examples Of A Business Profile
Starbucks
We have mentioned this brand too many times in this chapter. There is so much to learn from their business profile. The profile boasts of their grandeur, and yet it manages to do it authentically without sounding fake.
From their company's mission and background story to the atmosphere of their stores and customization of their products, everything gives out a single message – "We are superior. "How else do you think a coffee brand manages to make its Mission Statement- "inspire and nurture the human spirit."
Dunkin Donuts
This one is a multinational business that sells about 52 doughnuts and more than a dozen coffee beverages. Even with the massive competition from Starbucks, it has been able to create this unique brand voice that helps it stand out.
Starbucks focuses on highlighting the quality of ingredients in its profile, but Dunkin Donuts shows more concern about the needs of its customers. They are giving out a statement that they understand the taste of their customers and create better flavors suited to their liking. This creates a great impression in the minds of people.
Nike
Nike sells sports gear, but in its business profile, it sells inspiration. Mostly inspiration to be a great athlete. The agenda behind this is obvious. The more people are inspired to be fit, the greater the demand for better quality workout gear.
Their introduction line is "Bring inspiration and innovation to every athlete* in the world." But they have included even ordinary people in the definition of athletes. Their profile is about their internal diversity and inclusion initiative, global community impact, sustainable business program, etc. There is the slightest mention of their products. So they aim to showcase to people their bigger purpose rather than what they sell.
Heineken
This beer brand explored way beyond their product on the business profile and yet did not lose track. Who could ever imagine that a beer-selling company can incorporate words like "passionate," "diverse team", and "global reach."
But these are the qualities that make this business unique and not the fact that it sells beers (which lakhs of other companies do). So these terms have been mentioned on the profile page.
How Does A Company Description Fit In?
A company description is similar to that of a business profile. The only difference is that it is more precise and short. It quickly summarises the following:
What does your business do?
Why does your company do it (the purpose/motivation that drives your company)?
Mission statement/ goals of your business
Why do you need a company description for your brand?
Modern consumers don't just care about the price or quality of your products, and they equally care about how ethical or purpose-driven your brand is. Let us imagine your business and another X brand that sells almost the same quality handbags in a similar price range. But your company is more environmentally conscious and focuses on sustainability by crafting the bags with eco-friendly leather. People will most probably choose your brand.
Examples Of Company Descriptions
Hubspot
In a concise paragraph, Hubspot has clearly explained that it helps businesses grow and become better with their software, education, and community ecosystem. They aim to help business people achieve their goals with their specialized inbound software, which they have clearly stated in the description.
Tesla
Tesla's company profile, though not so brief, gives a clear insight into why they do what they do. It also provides a complete overview of the expertise reflected by their products. People can gain a clear perspective about their mission and value statement after reading this description.
Carol H. Williams
This brand's company description is the perfect example of "Less is more." With a simple but catchy one-liner, the company successfully makes a statement about how it is all about team spirit, #squadgoals, collaborations, and curiosity. This speaks tons about the culture of the company.
Google
Google has done a fabulous job in listing its achievements without boring the audience. A massive giant like Google has unending achievements, yet the profile writer has done a very creative job of summing it up in just a few lines. All the defining events have been snowballed so effortlessly that the audience will get the message without reading much.
How To Write A Company Profile For Your Business?
Focus on your brand from a higher point of view. Look beyond what you sell. Dig deeper.
Include the basic information like your company's name, your business location, company website, contact info, when it was established, etc.
Summarise very briefly how and when your company came into existence. Give a timeline (if possible) and mention the significant milestones.
Why should people care about your brand? Tell them about the thought process that went behind building your brand. Give out your big "WHY."
If your company has made any significant achievements, like any awards or certificates, highlight them.
Depending on your brand's appeal and audience, insert visual elements like a video or a graphic.
If possible, include some original data and statistics so that your company description does not appear to be a mere show-off but rather sounds genuine and believable.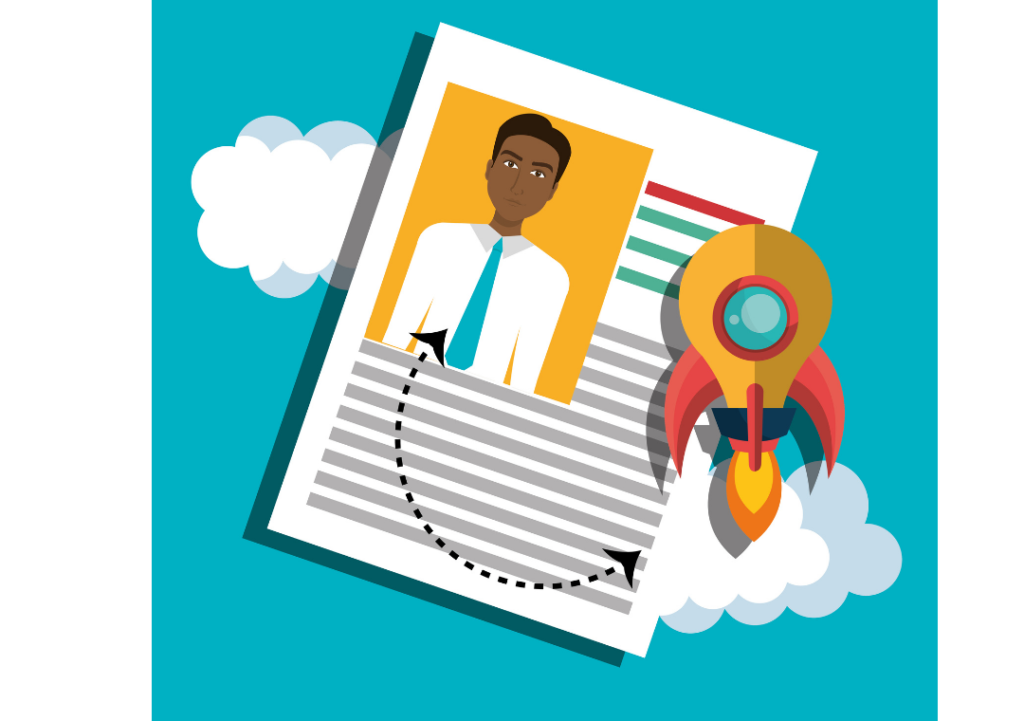 Ten Easy Steps In Which You Can Create A Business Profile For Your Brand (Keeping All The Above Steps In Your Mind):
Define The Purpose
What is your intention behind writing the business profile? Do you want to include it on your website? Do you need it for your social media handles? Identify the goal and structure the content accordingly. Different brands, as well as platforms, have varying content needs. Customize the tone of the business profile.
If you are an ice-cream selling brand, you don't want to come off as a serious and knowledgeable company. And if you are an investment portfolio company, you certainly don't want your business profile to be playful and lighthearted.
Brainstorm The Presentation Style
Now that you have decided on the written content, think about the best way to present it. Does the format of a timeline work for you? Is the traditional design with listed awards and achievements more appropriate for your company? Or will your audience find it more readable and engaging if you break down the profile content into mini paragraphs?
Take a glance at the business profile of Baskin Robbins on their about us page. You will see they have highlighted the USPs of their company with visuals under the heading "What makes us special". But why did they rely on graphics to present their profile? Ice creams are associated with fun and temptation, so the colourful and playful vibe resonates the most. So you have to decide what works for your brand and stick to the style.
Bring In Engaging Storytelling
Your job isn't just to blatantly announce to your audience how your brand came into existence with dates and figures. Present the facts in the form of a catchy and exciting story. This will capture the hearts and minds of an audience.
You started as a solo designer, and building your own fashion house with hard work is not intriguing to your audience. The emotional transition of it is the hook. In plain words, sell emotions in your business profile (no matter what your company is)
To understand this, closely observe the business profile of Mc Donald's on their about us page. The first line itself unwraps a story that hooks the audience from the very beginning. People like stories and make them as exciting and fresh as you can.
Create A Mission Statement
Dig deep into your business ethics, morals, and values. What do you offer your audience beyond what can be seen? If you are a restaurant, you don't just sell food but also a good dining experience. You sell beautiful ambience and quality service too. If you are a course creator, you don't just sell information, and you are selling a bright future and a solid career.
Give enough reasons to people to choose you over your competitors. Talk to them about the values you care about, your vision and goals for the future, etc. For instance, the mission statement of Zomato is "to ensure nobody has a bad meal." Short, sweet, and crisp. And still, it manages to portray all that Zomato represents. Take inspiration from brands like this.
Keep The Format Consistent
Don't let your inner creative go berserk while creating a business profile. Yes, you are supposed to make it appealing, but not at the cost of decency. It is a business profile, so a formal and professional touch has to be there.
Keep the text style and size uniform throughout. Please do not make use of flashy or bold colours unless it goes with your brand's vibe. Keep enough spaces, and make the profile skimmable. Don't insert visuals just for the sake of it. Make it engaging but keep the brand's image in mind.
Make Sure Your Business Profile Makes Sense And Has A Flow
Let us imagine you started as a roadside food stall, and now you are a big restaurant chain. Write your business profile in a way that your audience understands the journey without getting confused. Don't mix up the facts or dates, and maintain the chronology.
But do not bombard your audience with details. Keep it crisp. List only the 2-3 significant milestones in the journey that led to your business today. Help people picture the trip with the least number of sentences possible
Include Social Proof
Reviews and testimonials are the most ingredients in the recipe of a business profile. Your company profile is incomplete without your client's feedback. But there is a thin line between giving social proof and making noise with self-promotions. If you sound too self-absorbed, people will lose interest.
If you are a B2C company, keep each feedback very short and relevant with quotes that reflect the culture of your business. In the case of B2B companies, detailed and accurate testimonials of golden clients can help you attract better clients.
Keep Your Contact Details Visible
This is the second most crucial information to be included in your business profile after the client testimonials. Include your address, telephone number, email, and fax (if you are primarily an offline store) and add your website URL and hyperlinked contact information (if you are mainly an online brand)
Sign Off With A Compelling CTA
Now that you have presented your company to your audience, it's time to pitch your offer. Maybe include a "buy now" button if you are a product-based company. Or a "call us now" button if you are a consultancy service-based business. A "find out more about us" button works too if you want people to further explore the content on your pages to grab interest rather than directly hard-selling.
Proofread With Utmost Care
Now, this is a bit of obvious advice for any piece of content. But it is specifically mentioned here because proofreading becomes 5x more crucial for a business profile. It is the face of your company, and you cannot afford to make even the slightest of errors. Any silly mistake will impact your company image negatively. Also, don't keep the same profile for years. Set a half-yearly or yearly reminder to scan your business profile and check if it aligns with your current business position, vision, and goals.
Creating a business profile looks like simply describing your company. But now that you have read this chapter, you might have understood that it is so much more complex. If you follow every step of profile building in this chapter, you can create one quickly for your business. In the next chapter, we will discuss how you can brand your firm through SEO. Keep reading!